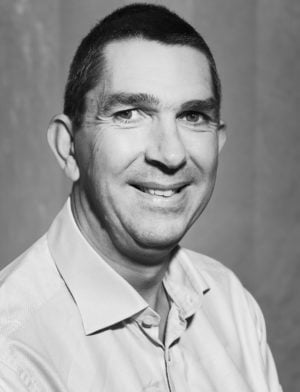 Gary Haddon
Marketing Director
Gary has over 30 years of experience in marketing, leading marketing teams and building global brands within the technology and engineering market sectors, including Automotive, F1/Motorsport, Engineering, Motorcycles, Defence, Aviation, Rail and Software.
Gary started his career in the Royal Air Force qualifying as an aircraft engineer, specialising in mechanical engineering on aircraft propulsion systems and fuel systems on front line squadrons. After leaving the RAF he worked as a Technical Author working for BAe Systems, Rolls Royce Aero Engines and Defence Research.
Moving across into marketing Gary worked his way up to be head of marketing and most recently has worked for Britishvolt where he helped develop brand marketing, communications collateral, and imagery/visual identity across all their communications channels, including marcomms, PR, events, printed collateral and digital. He has also worked for Ricardo managing the global marketing team and development of the Ricardo brand and developing global marketing comms strategies. Gary has also worked for Lotus Engineering managing the global marketing and brand development across the UK, Europe, America, and Asia Pacific regions.
Gary currently holds a Master of Arts degree in Technical Authorship, is a Fellow of the Chartered Institute of Marketing (FCIM) and a Fellow of the Institute of Data & Marketing (FIDM).