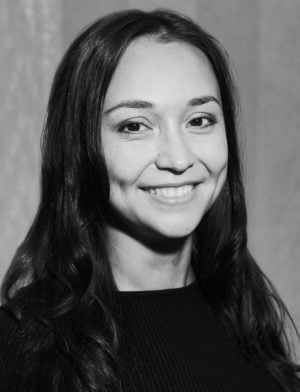 Karina Bobkin
Cell Development Manager
Karina has joined InoBat Auto in January 2022 as a Cell Design Manager to coordinate InoBat's cell development from design to completion.
Karina brings more than 10 years of experience in the development of energy conversion and storage solutions.
Prior InoBat she worked at Continental AG in the Li-ion cell engineering team in Berlin. Her main responsibilities covered the evaluation of the cell component specifications, customer requirement analysis, preparation of the test protocols and alignment of the test results with the key cell design parameters, cooperation with the material and equipment suppliers as well as evaluation of the vendor facilities. Moreover, Karina has coordinated the Solid State R&D projects as well as the whole battery life cycle assessment (LCA) activities and recycling strategy analysis.
Dr. Bobkin holds a PhD degree in Chemistry (Kinetics and Catalysis) from Boreskov Institute of Catalysis SB RAS (Novosibirsk, Russia). Karina has moved to Germany in 2012 and worked on numerous scientific projects at Max Planck Institute of Colloids and Interfaces, Ruhr University Bochum and Helmholtz-Zentrum Berlin. She is the author and co-author of 20 scientific papers in peer-reviewed international journals and 3 patents.