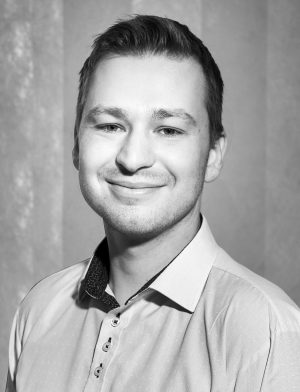 Peter Zeleny
Financial Controller
Peter serves as Financial Controller.
Previously, he gained experience from Ernst & Young where he got a deeper insight into the operations of different companies including internal processes, preparation of financial analysis, reports or financial statements.
Peter graduated from the Technical University of Kosice with a Master´s Degree from the Faculty of Economics. While in school, he had the possibility to study the summer semester at the same faculty in Bergische Universität Wuppertal in Germany. During his studies, Peter also acquired skills from the controlling departments as a part of several internships.