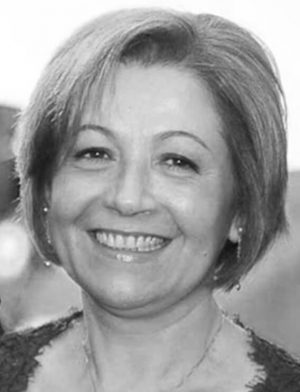 Tara Lindstedt
Board Member a.i. Chief Development Officer
Tara joined the Board of InoBat in 2020, to help create and deliver InoBat's scale-up and commercialisation strategy. She became InoBat's Chief Development Officer and Chair of its Audit & Risk Committee (ARC) in 2022. Tara brings over 35 years of professional experience in Europe, USA, Asia, Africa, and the Middle East. She has a track record of developing transformational and pathfinder projects and delivering high impact investments to achieve ESG and sustainable development goals SDG 2030.
Tara is the founder and majority owner of e-Strategy Advisors Ltd (ESAL), a Boutique Strategic Advisory Company incorporated in the U.K. Tara's passion is to help startups achieve their full promise and deliver real personal fulfilment and return on investment. She specialises in restructuring and turnaround.  ESAL offers strategic, board level and C-Suite executives as well as investing in and developing renewable energy and net zero enabling assets. At present, Tara serves as a Director of DREAM EP Global Energy Ltd, co-founder and investor in the DREAM Platform (developing renewables in Europe, Africa & the Middle East), and advisor to the Board of EP Global Energy in Cyprus. She is also a minority investor in the Science|Business Network which offers a unique forum for research-driven organisations to connect their external engagement strategy with core business interests around their R&D system. Previously Tara was an investment banker with Salomon Brothers (now part of Citigroup) and Goldman Sachs, and a Management Consultant with Coopers & Lybrand (now PWC) and Technica (now part of DNV).  Tara was a founding member of the Angels Network to create the platform for the commercialisation of intellectual property and an Appointee Director for spin-out companies at Imperial Innovations, Imperial College. 
Tara holds a BSC (Hons) in Chemical Engineering from University College London, an MSc in Advanced Chemical Engineering from Imperial College London, and a PhD in Fluid Mechanics also from Imperial College.