Bridging the
Gaps in the
EV Battery
Supply Chain
EXPLORE MORE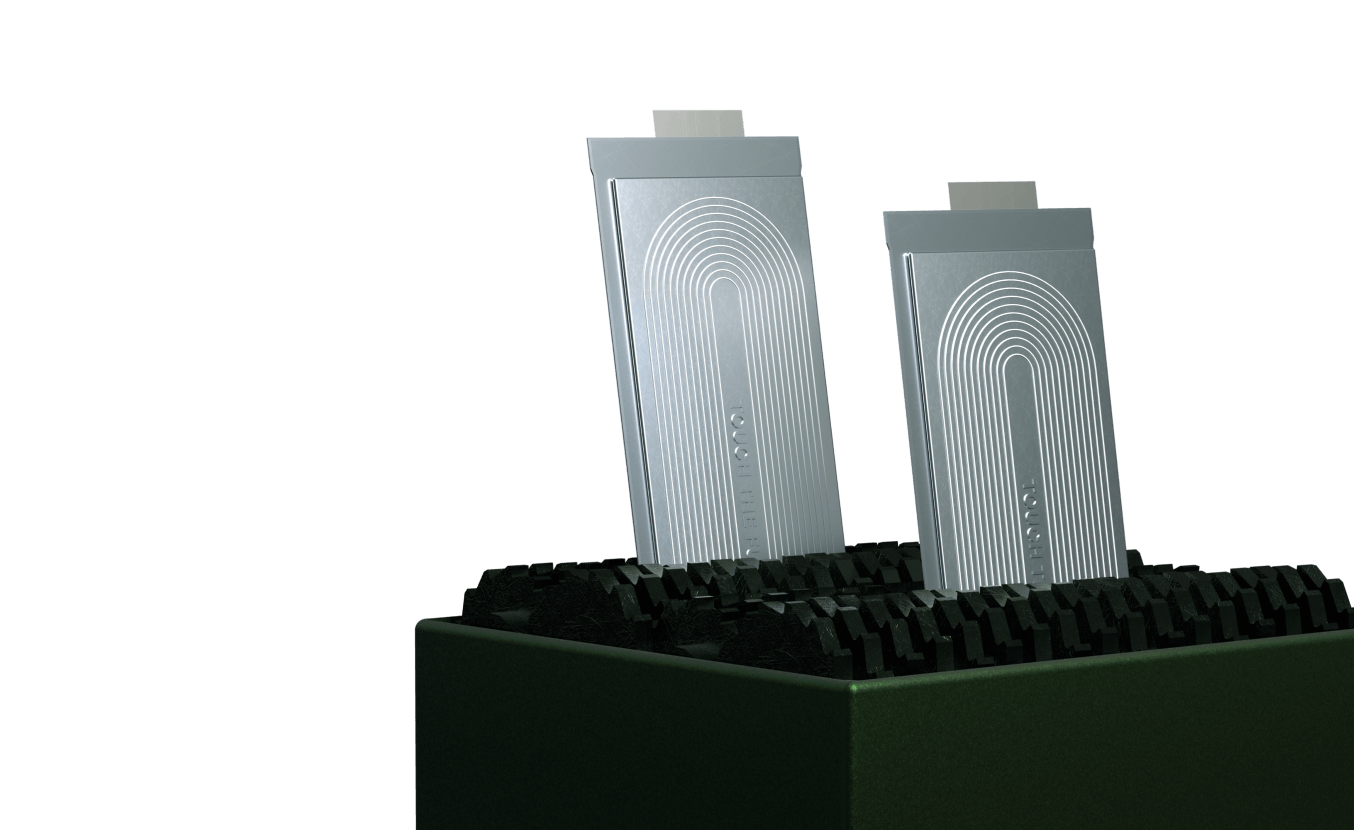 Bridging the Gaps in the EV Battery Supply Chain
The future requires a sustainable approach to battery recycling. InoBat Recycling shifts the battery supply chain away from cradle-to-grave, and toward cradle-to-cradle cycles, allowing manufacturers to upcycle end of life batteries into new state-of-the-art battery material.
Our values in numbers
740K
tons of spent EV batteries in the EU alone by 2025
87%
less emissions for manufacturing
20%
of mines in the supply chain use child labor
Why InoBat Recycling?
InoBat Recycling takes end-of-life batteries out of the market and puts new upcycled batteries back in it. The unique cradle-to-cradle technology that we utilize can turn scrap material from gigafactories and waste batteries from old electric vehicles into premier cells with a lower CO2 expense, saving significantly on development costs.
At InoBat Recycling, we address the wave of spent Li-Ion batteries that are coming out of vehicles and other devices in the future. To be ready for a truly sustainable future, we need to connect the end of life for the battery in one device to the beginning of the next generation of sustainable battery recycling.
Services
InoBat's unique process allows for us to receive spent battery material from a variety of sources, from end of life EVs to production scrap and damaged cells.
We can process that material and return its intermediaries to our clients as black sand for further processing. In addition, with our partnership with InoBat Auto, we can also work to create complete cells at a global scale using your choice of specialized battery cell chemistries.
"We care about the environment, and we want to leave a cleaner planet to our children. We are proud to be involved in the circular economy, and thus become successful creators and implementers of the cradle-to-cradle strategy."

Oto Pison

Project Manager for Recycling

oto.pison@inobat.eu